Gina Cheri Haspel (born October 1, 1956) is a US intelligence officer. She joined the Central Intelligence Agency in 1985. In February 2017, she was selected as Deputy Director of the CIA by President Donald Trump. She is the "first female career CIA officer" to receive that appointment, although she is the second woman, as Avril Haines had been appointed by Barack Obama in 2013.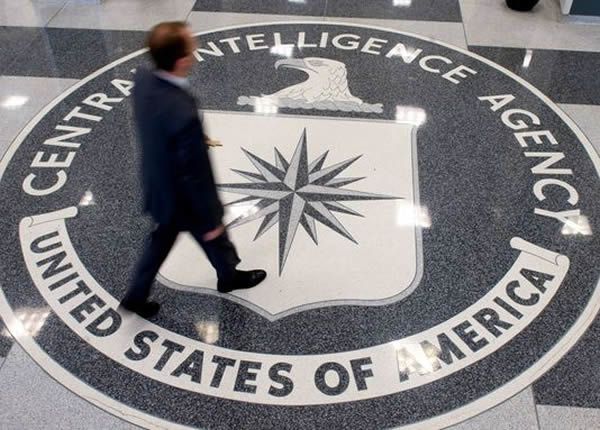 Haspel ran a "black site" CIA prison located in Thailand in 2002. The site was codenamed "Cat's Eye" and held suspected al Qaeda members Abd al-Rahim al-Nashiri and Abu Zubaydah for a time. The Senate Intelligence Committee report on CIA torture specifies that during their detention at the site they were waterboarded and interrogated using no longer authorized methods. Declassified CIA cables specify that Zubaydah was waterboarded 83 times in a month, was sleep deprived, kept in a "large box", had his head slammed against a wall and he lost his left eye. Zubaydah was deemed, by the CIA interrogators, to not be in possession of any useful intelligence (Interrogation of Abu Zubaydah).
Haspel later was the chief of staff to Jose Rodriguez, who headed the CIA's Counterterrorism Center. In his memoir, Rodriguez wrote that Haspel had "drafted a cable" in 2005 ordering the destruction of dozens of videotapes made at the black site in Thailand. In 2013, John Brennan, then the director of Central Intelligence, named Haspel as acting Deputy Director of the National Clandestine Service, which carries out covert operations around the globe. However, she was denied the position permanently due to criticism about her involvement in the Rendition, Detention and Interrogation program. Haspel as also served as the Deputy Director of the National Clandestine Service for Foreign Intelligence and Covert Action.
Haspel is the recipient of the George H. W. Bush Award for excellence in counterterrorism, the Donovan Award, the Intelligence Medal of Merit and the Presidential Rank Award. On February 8, 2017, several members of the Senate intelligence committee urged Trump to reconsider his appointment of Haspel as Deputy Director. Senator Sheldon Whitehouse quoted colleagues Ron Wyden and Martin Heinrich who were on the committee : I am especially concerned by reports that this individual was involved in the unauthorized destruction of CIA interrogation videotapes, which documented the CIA's use of torture against two CIA detainees.
My colleagues Senators Wyden and Heinrich have stated that classified information details why the newly appointed Deputy Director is 'unsuitable' for the position and have requested that this information be declassified. I join their request. On February 15, 2017, Spencer Ackerman reported on psychologists Bruce Jessen and James Mitchell, the architects of the enhanced interrogation program that was designed to break Zubaydah and was subsequently used on other detainees at the CIA's secret prisons around the world. Jessen and Mitchell are being sued by Sulaiman Abdulla Salim, Mohamed Ahmed Ben Soud, and Obaid Ullah over torture designed by the psychologists. Jessen and Mitchell are seeking to compel Haspel to testify on their behalf.